It was a real feed of listening enjoyment and electroacoustic knowledge that β3 Music Show, organized jointly by Elder Audio Manufacture Co,.Ltd and German Corporation and the host of the Shanghai International Musical Instrument, did offer us yesterday afternoon.
Martin, a famous electroacoustic engineer from Germany , started the show by explaining the design and application of the β3 ONAX PA System. It offered visitors a good chance to learn about the German-style strictness in industrial design and excellence of product quality. The β3 ONAX PA system housing German-brand BMS transducers did bring us absolutely new enjoyment of super clear and transparent MF/HF sound, combined with punchy bass.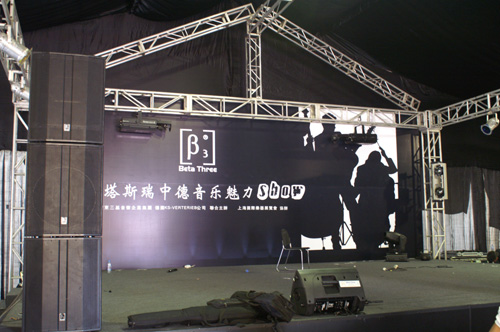 Performers from the well-known national bands such as Ziyue Band, Zhengjun Band attended the show and fed the fans with both classical and up-to-date rock music. Domestically, it is scarcely to see such famous bandsmen to demonstrate music effects processors. We heard that the various styles of rock music could be so fully expressed by different effects such as distortion and chord, etc. We could see the magic that the national famous brand audio products has brought to the modern Chinese rock world.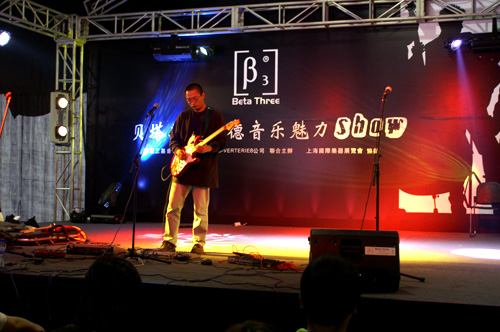 From 2:00 pm to 4:30 pm yesterday afternoon, people crowded in the temporary shed for the β3 Music Show and showed great interest in the activity. Gift presentation was arranged at the end of the show. Two 1st rate gifts winners, three 2nd rate gifts winners, ten 3rd rate winners and twenty memorial gifts winners were selected through advance internet preengagement and on site lottery. Gifts like β3 music effects processors, musical instrument loudspeakers and T-shirts went to the lucky audience.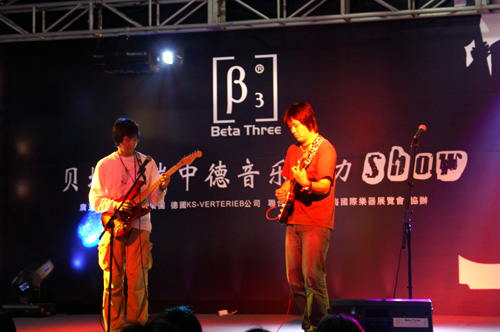 People showed their complimentary attitude towards the music show. "This is another on-spot promotion activity that Elder Audio Manufacture Co,.Ltd has launched since β3 Electronic Guitar Contest was held in Beijing this July. It brought us a more vivid, interactive and informative exhibition form different from conventional fair activities." said an attendee.